Speaking Engagements
David and Deborah are available to speak to your group on a number of topics related to building a successful marriage, creating loving relationships, and Love Cycles, Fear Cycles. Some possible topics we are happy to cover include:
Love Cycles, Fear Cycles
Four Words that will Make Your Life Better
Latest Research on Couples
The Marriage Counselor's Perspective
25,000 Hours of Marriage Counseling
What You Need to Know about Your Partner
Why They Do What They Do
Why They Don't Do What You Want – And What to Do about It
How We Save Marriages
Having a Good Relationship
Fun is Good. Fight and Flight are not Good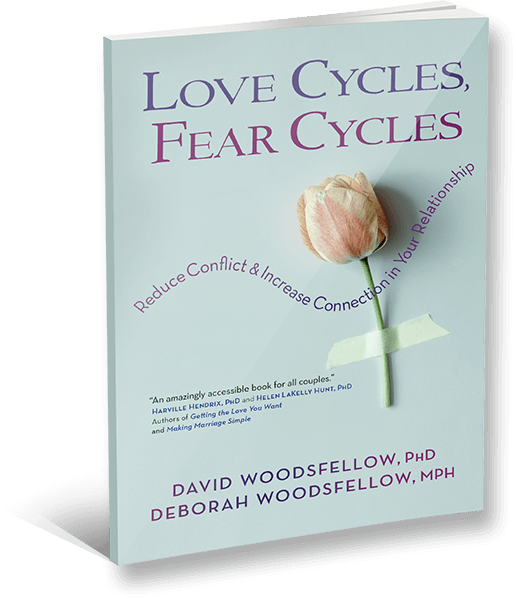 Love Cycles,
Fear Cycles:
Reduce Conflict and Increase Connection in Your Relationship
$16.95
Love Cycles, Fear Cycles teaches readers the most important idea in all of couples therapy. This idea gives readers a new understanding of what's been going wrong in their marriage – and a new way to make things right.